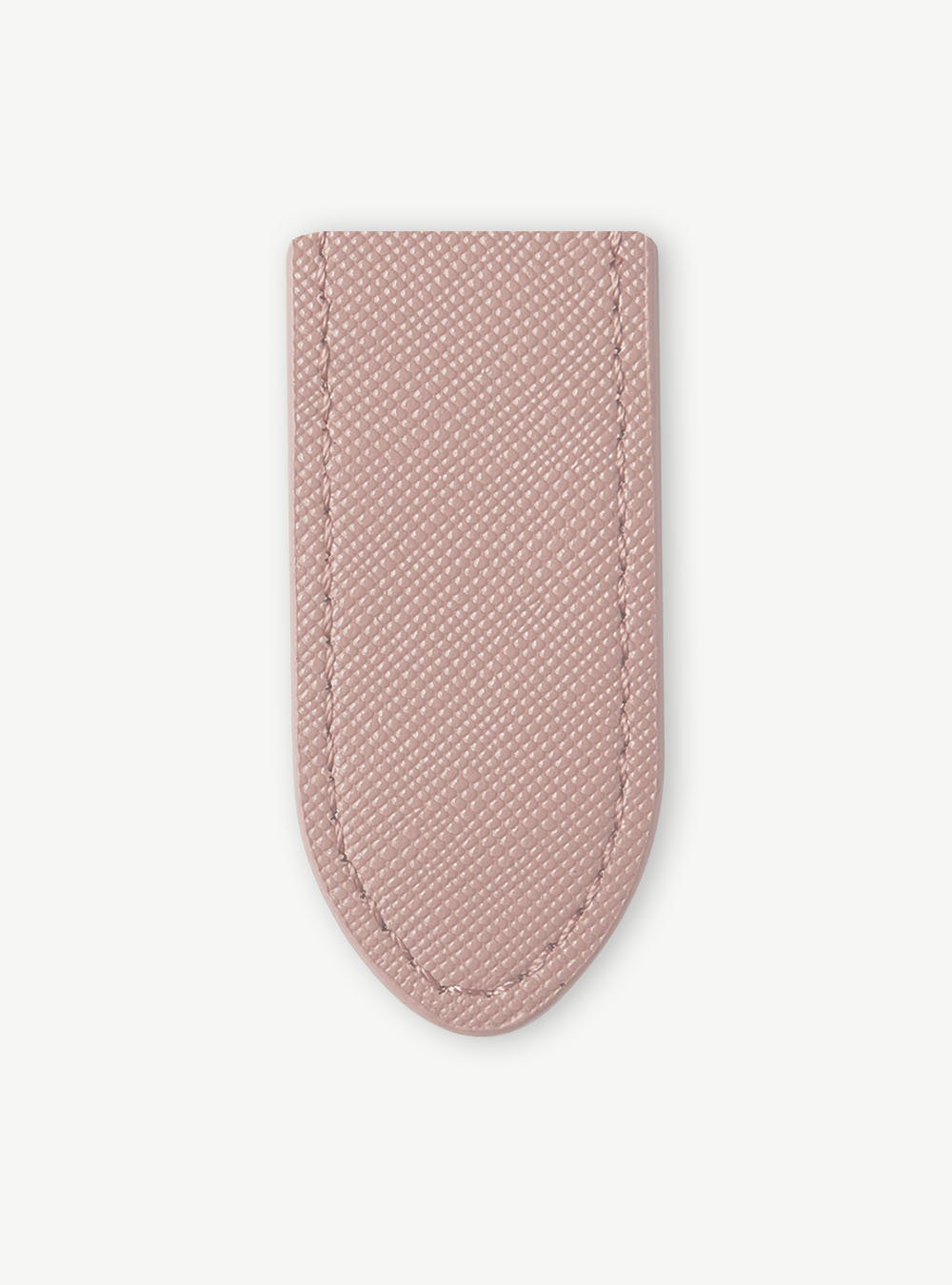 Description
Mix and match you laptop/iPad case however you like with Bounir's classic Fjord Flaps. Update and renew your case design with our flaps. 
If you treat the flap kindly it will maintain its structure. 
Size: 
These flaps fit all of our Signature Laptop Cases.
Material:
Handmade from vegan saffiano leather.
Details:
Easy to remove and attach. Kept in place with a button and not a magnet for utmost security.
Information
• Tillverkade återvunnet veganskt läder
• Återvunnen microfiberfodring för extra skydd
Free Shipping on orders over 400 SEK
Planting a tree for every order placed
Love it or return within 14 days
---
Unsure or can't find what you're looking for? No worries. Our experts are here to help if you have any qurstions. Send us an email and we'll get back to you asap!
FAQ
Hur är era skal designade?
Bounirs mobilskal är designade med en "fully wrapped" teknik vilket innebär att skalet inte har några kanter utan det veganska lädret fästes i baksidan på insidan på skalet. På så vis undviker vi att sidorna slits likt många andra skal. Se gärna bilden nedan för bättre förståelse.
Fäster korthållaren på alla mobilskal?
Absolut! Våra korthållare funkar till alla mobilskal vilket innebär att korthållaren kan fästas mot vilken yta som helst. Du behöver därför inte ha ett mobilskal från Bounir, trots att det självklart blir snyggast! Här hittar du våra mobilskal att matcha med.
Funkar mobilskalen med trådlös laddning?
Alla Bounirs mobilskal är kompatibla med trådlös laddning.
Går skalet upp på kanterna?
Yes, alla våra mobilskal går upp cirka 1mm runt kanterna för att skydda skärmen lite extra. Dock rekommenderar vi alla att använda sig utav skärmskydd för bästa skydd för både mobil och plånbok. Ni hittar skärmskydd från Bounir här.
Frakt & Returer
Snabba & Gröna leveranser
Alla våra leveranser är koldioxidneutrala och når dig inom 1-3 arbetsdagar beroende på när du lägger ordern samt Posten delar ut i ditt område. Vid högtider som reor eller under juletider kan leveransen ta lite längre tid pga högt tryck.
Spårningsnummer
Väljer du att skicka med spårningsnummer kommer du tillhandaha detta så snart din order har skickas. Du kommer kunna spåra ditt paket på transportörens hemsida.
Returer
Skulle det mot förmodan vara så att du vill göra en retur är du varmt välkommen att göra detta inom 14 dagar från att du mottar din retur. När du returnerar din vara tillkommer ett returporto på 39 SEK (detta gäller ej om vi skickat fel produkt, då står vi för returporto).
Om Bounir
Vår historia
Bounir är grundat av Isolina Fedel under hennes studier vid Parsons School of Design i New York år 2018. Bounir blev hennes final project i en av hennes klasser som sedan blev så eftertraktat på skolan att hon valde att fortsätta. Alla produkter är gjorda i veganskt läder och certifierade av PETA sedan starten.
Återvunnet Veganskt Läder
Alla våra produkter är gjorda utav återvunnet veganskt läder då Isolina insåg att hennes skal av animaliskt läder drog åt sig funkten från händerna och därmed, vad många skulle säga, missfärgades vid partierna där du höll i telefonen.
1 order = 1 träd
Bounir gör vad vi kan för att bidra till en bättre värld. Tillsammans med Ecologi planterar vi ett träd för varje order som beställs hos oss. Bounirs planterade skog går att följa här för den som är nyfiken. För nuvarande har vi bland annat planterat skog i